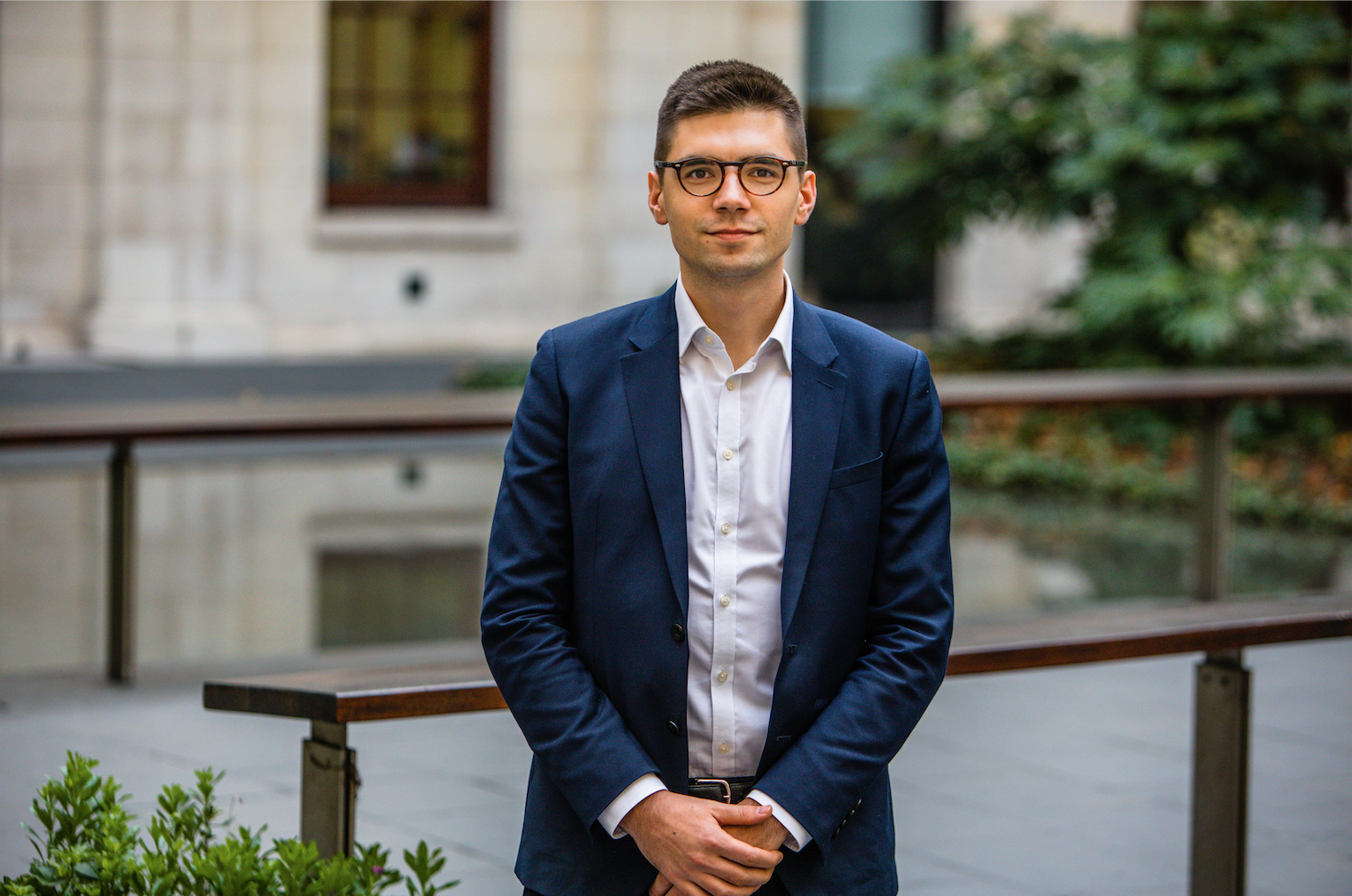 Systems thinking is the study of how and why systems behave the way they do.
Government is arranged and funded in departments. I think it's fair to say that over the past century, government hasn't always considered the delivery of public services or the creation of policy in a 'systems way'. 
In some cases, working in a silo is the best way to get the job done, but evidence suggests that for more complex challenges it isn't always. 
From the outside it might look like too much of a challenge and disruption to the status quo.
Some people say that systems thinking is too technical, others say it's not technical enough. Some people are mystified by it and don't want to engage with it. Others want to but don't know how to get started. I've become a bit of an evangelist. The approach might not be right for every challenge we face, but I didn't want it to be the case that people didn't have an opportunity to learn about it. 
I decided to hold a seminar for some of my team and some colleagues from the Government Office for Science. The seminar was a very light-touch introduction to one method of systems thinking. I must add that systems thinking is just one way of thinking about a complex challenge. 
In this blog post, I want to share with you what I shared with them. 
The Method 
There are lots of 'ways in' to systems thinking, but I think that a good place to start is to use a context diagram.  It comes from Dealing with Complexity: An Introduction to the Theory and Application of Systems Science by R.L Flood and E. R Carson. 
Using a context diagram, you start by stating the complex challenge in the middle.  
My seminar was interactive so the complex challenge that I set for the group was 'How do we embed the Strategic Framework successfully into Government?' 
The group divided in two and began to fill in their context diagram, which is essentially a series of concentric circles.  So, once you identify the challenge or system, you work outwards.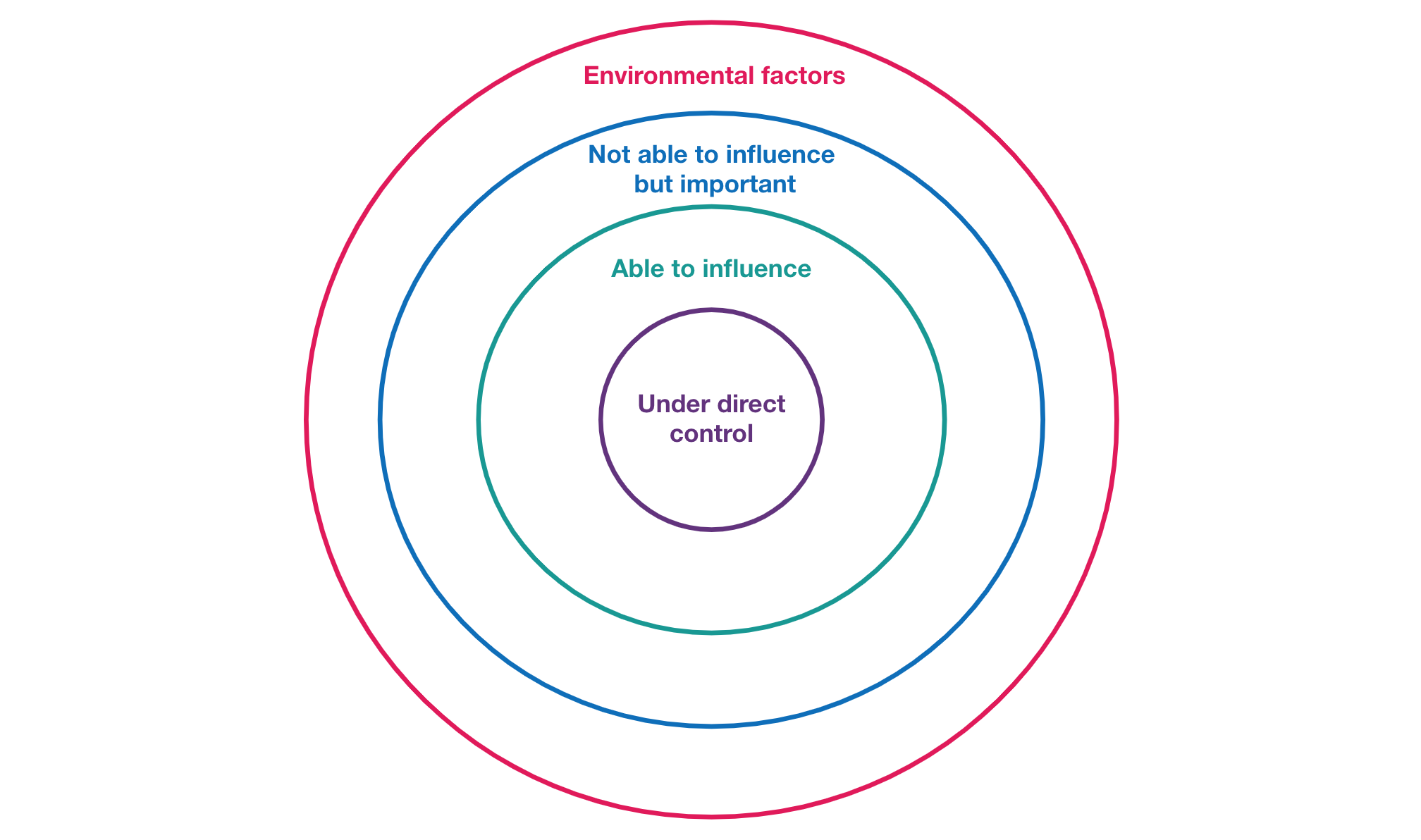 Inside the first ring you identify those elements of the system of interest, things that are under direct control. So in our case it included the Strategic Framework narrative and vision, the communications plan and our personal motivations to focus on our work. 
Inside the second ring you identify the elements that are not under direct control but can be influenced. So for our teams that included the Spending Review, other departments, and so on.
Inside the third ring, you identify 'local constraints', things like local regulations over which you have no influence or control. Automation, parliament, the culture of working in silos.
In the final ring, you look at the wider environment over which you have absolutely no control. That might include the weather, alignment of the planets, world crisis. 
What we learned 
Populating the context diagram is a great group activity and systems thinking itself is a collaborative endeavour. It encourages a diverse range of perspectives and this exercise really demonstrated that. It also uncovers assumptions, which are important to interrogate. 
Once we finished the exercise, we looked at the rings and summarised what we learned from the process. We agreed that it was a good way of unearthing and challenging some of the assumptions people hold. The process also helped us to surface implicit boundary judgements and assumptions.
It was a useful exercise to list stakeholders and to imagine how they might view their powers of influence in the system.  It helps you compile a list of stakeholders in a thoughtful way. Someone drew a stakeholder grid on how to engage with people in a tailored way. In that way, it gives you a sense of priorities for engagement.
The feedback following the session was positive. It started at 4pm and ended at 5pm, but people stayed and chatted about what they'd learned for half an hour afterwards! I want the next session to be a lunchtime session so more people can attend. 
Spreading the word
I hope that I'll be able to open up the seminars to a wider cross-government group. 
However, there are opportunities to learn more about systems in the public sector. I went on a course on systems thinking which was held by the Defence Science and Technology Laboratory (Dstl) which is an agency of the Ministry of Defence (MoD) and it was fantastic. Dstl opened up its course to me, which is a great example of systems thinking practitioners working in a collaborative way. 
The SCiO website is worth checking out, too. This is a community for professional ST practice.
The Systems Thinking Interest Group runs SysTime -  which is a practice of a method every few months. The next SysTime is due to take place in Leeds, and they are planning to run a parallel session in London.
If you have any other resources to share, please comment below.
My advice for thinking in a systems way:
Resist the urge to arrive at a quick conclusion or solution.

Focus on assumptions and mental models.

Systems thinking is as much about the means (creating group understanding) as the ends (seeing the big picture)