Government has a responsibility to help people with complex problems. Supporting people who've lost their ability to work due to poor health or disability, for example, is not easy.
For someone who is struggling to make ends meet, the last thing they care about is how government is organised – they just want services to work and respond to their needs.  But the way government has evolved over the years, into separate, sometimes competing departments makes using a joined-up approach to solve citizens' problems really hard.
We need to fix this and we think now is the right time to start.
The Systems Unit helps people across the public sector apply systems thinking to complex problems.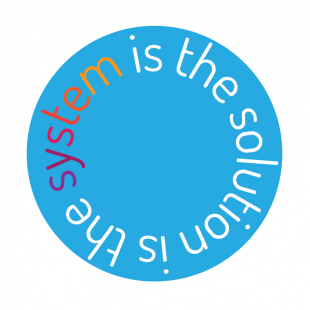 A different way of thinking about complex problems
In early 2019, we started working on a different approach for delivering services that work better for citizens, called the Strategic Framework. It is an approach that puts citizens first and delivers results by creating joined-up solutions. We want to bring people together across government. We want to involve everyone, the whole system when we design solutions, with all the benefits that a diverse community of ideas can bring. 
We believe systems thinking has the potential to help solve the most complex problems of our time, from healthcare to climate change. Goals like sustainability, security, prosperity and wellbeing cut across departmental boundaries and touch on the lives of every citizen. They demand a system-wide approach.
Getting the right people in the room
For those who are leaders, through the National Leadership Centre (NLC) and the Public Sector Leadership Group (PSLG), we are developing new ways to grow cross-government collaboration at the strategic level, bringing together the diverse talents and experience of people like Perm Secs, Director Generals, Chief Constables and heads of NHS trusts.
And we're also supporting a programme of demonstrator projects to show how solutions that cut across departmental boundaries could work. One of these looks at the experience of prison leavers and the social problems they face, such as reoffending. By getting the right people in the room, leaders, policy officials, charities, and frontline staff to hear directly from prison leavers about their experiences, we can foster a sense of shared ownership of the problem, and start to plan solutions that cut across the divisions within government. 
Help us build a movement
Systems leadership is not just for leaders. It's about us all reimagining the way we think about government. 
Help us do it. Leave a comment, share your ideas and get in touch below.