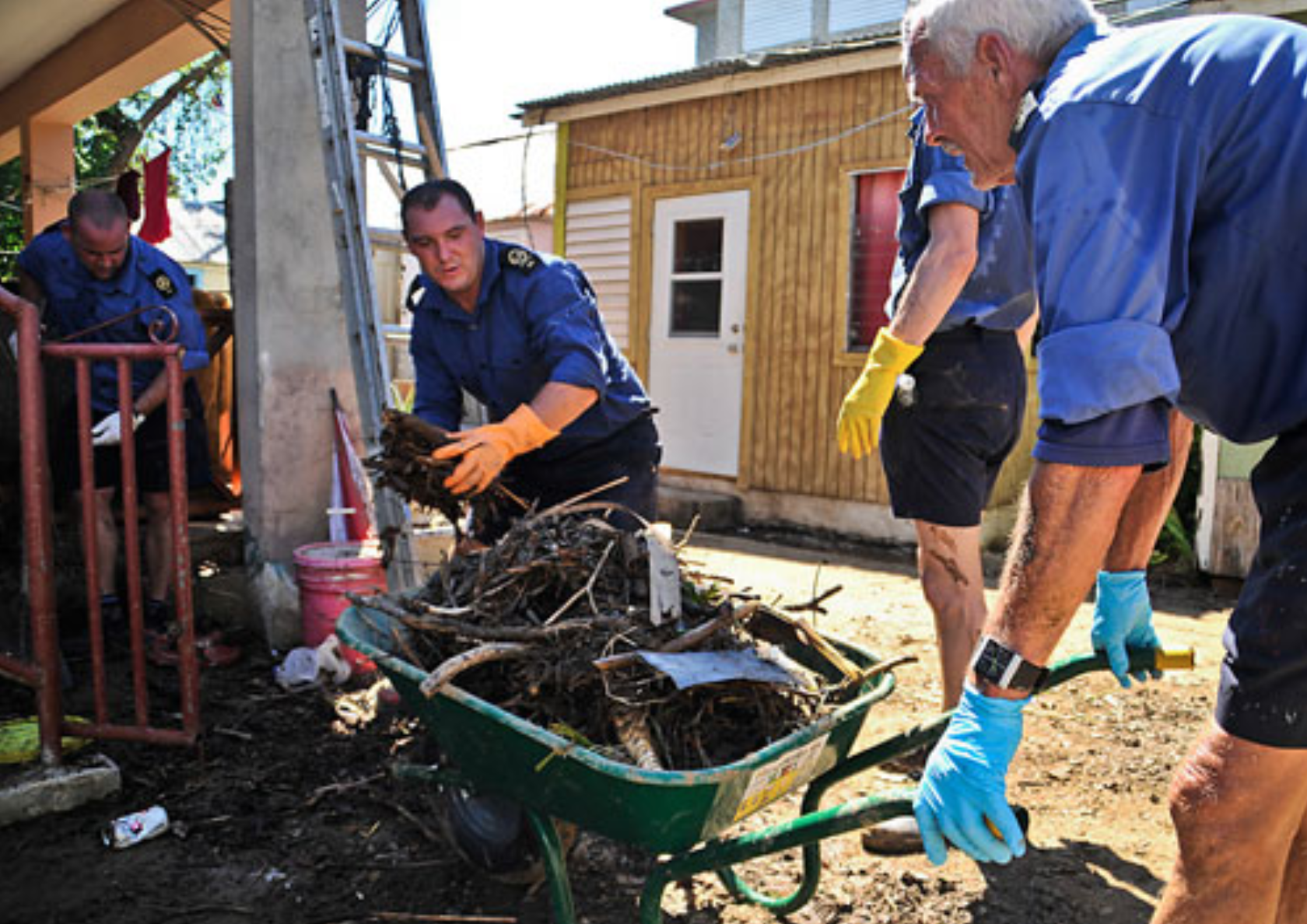 Since time began there have been major crises. Pandemics, flooding, famine, terrorist attacks – we cannot be certain when they will happen, only that they will. 
We might not have certainty in terms of the 'what' or the 'when' - but we do have certainty in 'how' we approach crises and deal with their effects. 
In this blog post, we want to explain how systems thinking is an appropriate, strategic response to a crisis and we would also like to share an approach with you. 
But first, a little about us and our interest in this topic.
I (Gary) obtained my PhD in Systems Thinking and Information Management at Aston University, Birmingham. I've worked for Kyoto University in Japan looking at systems thinking approaches in earthquake response, before joining the UK Government Operational Research Service. I have a lot of experience of supporting crisis response for national and local governments.
I (Duncan) am a Professor of Operational Research and Critical Systems at Alliance Manchester Business School and the Humanitarian and Conflict Response Institute at Manchester University. My area of expertise is on emergencies across the world and how systems thinking and operational research techniques can be used to address them.
The case for systems thinking during a crisis
We know that a crisis becomes more complex for a number of reasons. Decisions need to be made quickly; many people have to work together, often for the first time; high levels of uncertainty and stress; and too much or too little information (or false information) all add complexity. 
Seen from above, however, we can observe evolving relationships between ideas, people and things during a crisis. 
So for that reason, crises lend themselves to a systems thinking approach.
Viable Systems Model (VSM)
Systems thinking and modelling approaches have already proved effective when managing crises. They've been used to analyse disaster relief supply chains and in the dissemination of disaster warnings.
One systems thinking approach that has been used to support crisis management is the Viable System Model (VSM).
The beauty of VSM is that it highlights where there are faults in a system and offers a way to correct them with an 'ideal' model. To form the ideal model, there are 5 systems to consider and each system must be operating well itself (and with the others) to ensure the system is viable (i.e. it can continue to meet its objectives).
We'll show this using the example of a search and rescue team attending a flood:
Implementation (known as System 1) 
Models the operational elements performing the primary activities needed to accomplish the organisation's purpose.

In our example the search is conducted by a highly trained search team who will look for survivors.
Coordination (known as System 2)
Co-ordinates the primary activities of System 1, ensuring behaviour of System 1 elements complement each other. 

In practice this means ensuring different teams search different areas to cover a wider area and avoid duplication.
Control (known as System 3) 
Manages and controls System 1, and also determines resource allocation. It has a special audit facility to delve into System 1 to examine specific information. 

So in practice this might mean deciding the number of teams needed and providing them with the correct equipment such as inflatable boats. It might also mean a team leader may ask a more experienced member to assess the performance of a new recruit.
Intelligence (known as System 4) 
Scans the environment to develop strategic options for adaptation. 

So this would involve constantly scanning the environment for changes, for example if a flood defence is newly breached.
Policy (known as System 5)
Sets the system's overall purpose, direction and values. The system uses these to inform final decisions. 

In practice this could mean making final decisions, such as prioritising political and strategic demands and considering operational constraints.
A key feature of the VSM approach is that each viable system modelled can repeatedly be embedded in other systems. 
For example, the search and rescue team (consisting of 5 people) might be embedded within a national capability (consisting of 20 different teams), which itself is embedded within an international relief effort (consisting of 30 national teams).
Analysing viable systems using recursion provides analysts with an integrated, contextual understanding of a situation and helps them to pinpoint where failings may be present.
A method to apply VSM
VSM provides the model. Viable System Diagnosis (VSD) provides a method to apply it. 
VSD enables the rigorous building and analysis of VSM models by posing a series of questions. 
When these questions are answered, these provide a detailed account of what and how activities are undertaken. Analysts can then identify system faults. 
There is a good case study showing how VSD supported analysis of local government disaster management offices, emergency services and the response to an earthquake.  There are fascinating examples of how a VSD approach enabled analysts to diagnose threats to information processing in disaster situations. One such example can be seen in how it was applied to emergency service control rooms.
These case studies show that VSM was useful for asking deep questions about how the systems worked and who was involved in making the systems work. 
It also identified where information was being processed and by whom. Through this integrated approach, the VSM identified where structural, process and communication problems were occurring, which led to a range of solutions for delivering more effective approaches to crisis management.
If you have any examples of where systems thinking approaches have been successfully applied in a crisis, please get in touch by commenting below. If you're working on a crisis response and you want to share how a systems approach is helping your work, we would really like to hear from you.